Idaho Falls Electric Motors
Electric Motor Repair in Idaho Falls
Electric motor repair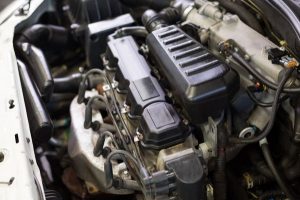 in Idaho Falls is easy to come by. What's harder is hiring repairs that will last and are not fraudulently overpriced. This isn't a new problem by means, nor is it unique to Idaho Falls electric motor service. For a century or more, the relationship between mechanics and laypeople has been fraught with discord and distrust. In some ways, this discord is inevitable, due to certain persistent qualities of human nature. The gulf of knowledge between engine owners and engine mechanics is vast; while you can tap on a piece of fruit to see if it's ripe or not, the inner workings of the engine you rely on can seem mysterious and impenetrable.
We've all heard or lived horror stories about unscrupulous mechanics who dupe customers by insisting on needless repairs or replacements. So we are sometimes afraid to take our mechanic's prescriptions at face value, and by the same token, mechanics are often loathe to recommend overly expensive repairs, even if they are needed. Let's focus on dealing with this conundrum here in your area. Electric motor repair in Idaho Falls comes in many different forms. For a town of this size, the list of local engine repair companies is extraordinarily large. This is partly due to the fact that there is quite a bit of recreation, industry and agriculture in the area. While it's gratifying to have so many options for Idaho Falls electric motors, narrowing the list can be perplexing.
We've discovered a guiding principle for making your choice that often goes overlooked. If you're in need of Idaho Falls electric motors, we recommend that you choose a company that offers the broadest possible array of services. A company that offers personal, industrial, and agricultural repair will have tremendous exposure in the community. These diverse companies are usually hypersensitive about maintaining a good reputation; because their customer base is so broad, their reputation can spread exponentially through the area, for better or worse. Electric motor repair in Idaho Falls doesn't have to be a fraught or risky venture. If you're careful about your choice, and remember the diversity principle we outlined, we're sure that you can bypass the rancor that has accompanied engine repair for so long. Call AC&S for high-quality electric motor repair in Idaho Falls.